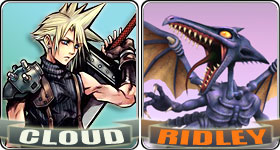 Friday, February 5th, 2010, 2010
Poll 3770
Division
Midgar Division
Match #
41
Match Date
Friday, February 5th, 2010
Vote difference
24,066
Oracle
Expectations
Cloud - 77.94%
106 for - 0 against
GameFAQs
Prediction
Cloud - 93.96%

For the first hour of this poll, Cloud looked like total crap. He floated around 65%, which seems good at a glance but isn't good at all in this case. For reference, Cloud got 70% on Bowser back in 2003. Now either Ridley got the most massive boost possible from Brawl, or Cloud has simply lost a step. Yes he ended up making the final, but in all his matches this contest he's shown signs of weakening.
Back to Ridley for a second, there's only so much credit you can give him. He SUCKED in the villain's contest and is probably overrated in those stats thanks to Diablo's bandwagon run and Ganondorf's overperformance on Sephiroth. Sure Cloud got a terrible picture and Ridley's finally recognizable in his own pic, but still. Holding Cloud steady under 70% until the Total Domination Zone is really something else. Barring a Final Fantasy 7 remake, we're only a year or two away from Cloud and Sephiroth going the way of Crono.
Match Trends
Edit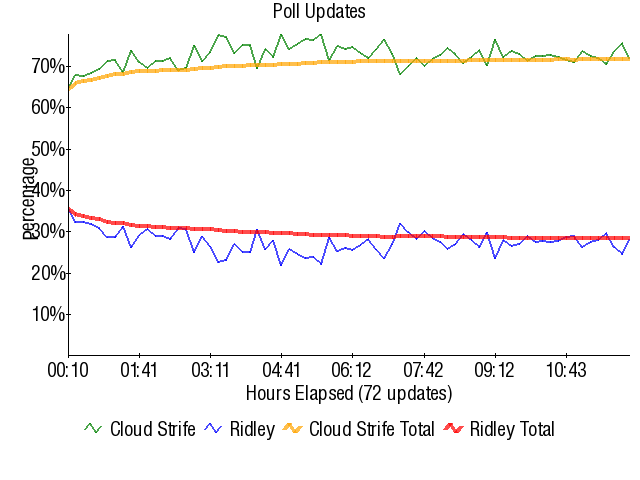 External Links
Edit
• Previous Match       • Next Match
Community content is available under
CC-BY-SA
unless otherwise noted.