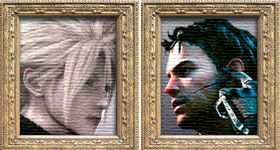 Saturday, February 27th, 2010
Poll 3814
Division
Midgar Division
Match #
85
Match Date
Saturday, February 27th, 2010
Vote difference
24,875
Oracle
Expectations
Cloud - 68.76%
92 for - 0 against
GameFAQs
Prediction
Cloud - 89.44%

So Cloud was looking like crap after that Ridley embarrassment, and Chris was looking like a beefed up RE5-boosted roid rage dude. The stage was set for Chris to have a pretty good performance.
So what does he do? He barely wins the board vote, and then he gets plowed from behind for 12 hours and finishes lower than Ridley. Think about this for a sec. Either Ridley is on more steroids than Chris Redfield and could beat an RE5-boosted Chris, or there was some weird FF7 > RE SFF action going on here.
The latter seems more likely, but who really knows with how this contest went. For all we know, Ridley really could go out and beat Chris Redfield.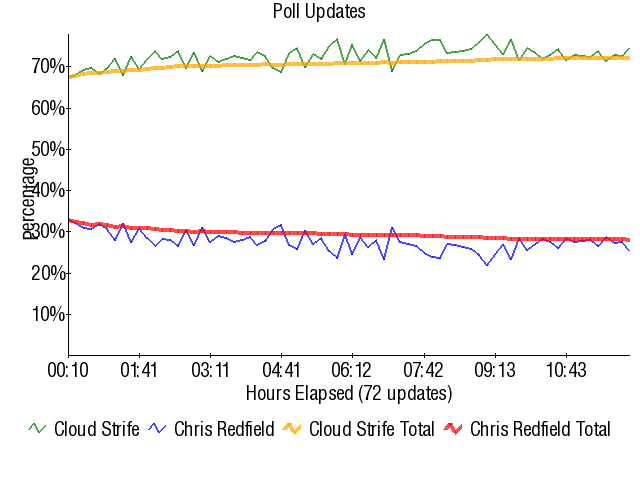 • Previous Match       • Next Match
Community content is available under
CC-BY-SA
unless otherwise noted.