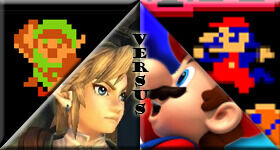 Friday, March 19th, 2010
Poll 3854
Round
Contest Semifinal
Match #
125
Match Date
Friday, March 19th, 2010
Vote difference
30,450
Oracle
Expectations
Link - 61.39%
70 for - 0 against
GameFAQs
Prediction
Link - 50.88%

"The more things change, the more they stay the same." -Alphonse Karr
As everyone knows, this was the 2002 final. Mario scored only 37.47% there, and it was a fairly anticlimactic finish to an insane last few rounds of that contest.
8 years later, Mario finally gets his rematch and pretty much puts out the same performance. What's disappointing about it is how opinion of the two characters was almost reversed this time around. In 2002, everyone was sick of Mario and sided with Link to slay the beast, as it were. This year, a lot of anti-Link sentiment was getting tossed around because of him being far too good, and people wanted to see Mario do well.
Mario only parlayed this into being over 40% at the freeze, and he pretty much got rocked from then on. Not a bad performance per se, because Link doesn't have the "King of SFF" title for nothing. People were just expecting Mario to do a little better. As an aside this marked the first 24 hour match of the contest, and the final three matches (semifinals and final) would all be 24 hours.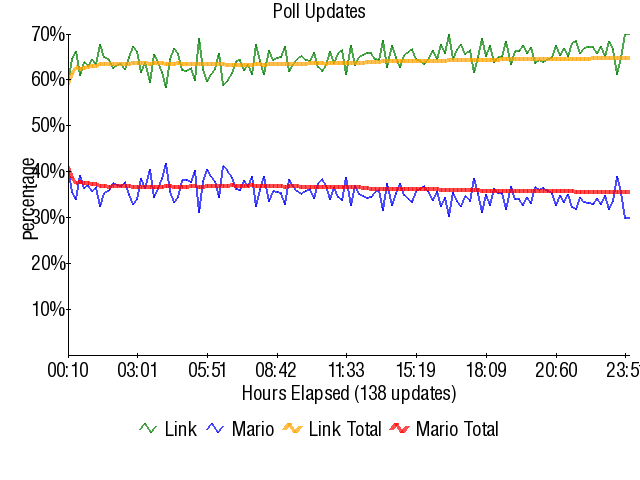 • Previous Match       • Next Match
Community content is available under
CC-BY-SA
unless otherwise noted.