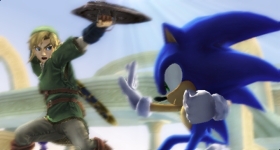 Wednesday, March 17th, 2010
Poll 3850
Round
Contest Quarterfinal
Match #
121
Match Date
Wednesday, March 17th, 2010
Vote difference
21,751
Oracle
Expectations
Link - 64.91%
70 for - 0 against
GameFAQs
Prediction
Link - 68.79%

It was a long time ago, but Link actually had a barometer for this match: Cloud's 2003 killing of Sonic.
Remember, this was the match where everyone took notice that Cloud could perhaps upset Link that year. 7 years later, Link outdid that with ease right from the start. Link was over 70% within 20 minutes, stayed there until Sega's standard morning vote and got it back just before the match ended. A 70-30 beating in a Noble Nine match is insane, and given how off the Zelda trio looked this contest a lot of people are blaming SFF for this match.
It makes sense. Against Thrall, Alucard and Cloud, Link didn't look good at all. It was Luigi and Sonic that made him look invincible, and the biggest anomaly of all was that strange MMX match. One would assume Link could lay down the SFF hammer there if he did the same against Sonic, but it didn't happen.
Regardless, some felt Sonic even getting to this point was good for him. Everyone also knew he'd get killed, but reenacting Mario World > Sonic 2 was a bit disappointing.
Match Trends
Edit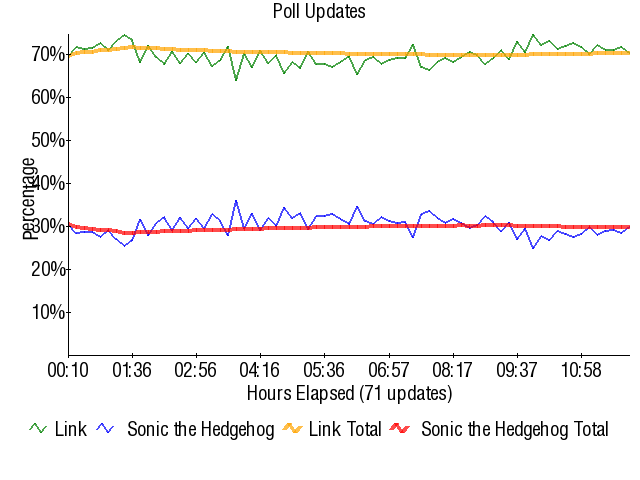 External Links
Edit
• Previous Match       • Next Match
Community content is available under
CC-BY-SA
unless otherwise noted.