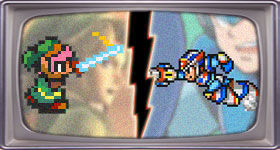 Friday, March 5th, 2010
Poll 3826
Round
Hyrule Division Semifinal
Match #
97
Match Date
Friday, March 5th, 2010
Vote difference
18,899
Oracle
Expectations
Link - 67.82%
82 for - 0 against
GameFAQs
Prediction
Link - 83.53%

For the second round in a row, we had an odd pic template with a filter in front of the characters. This time, the idea was TV static. IT'S KANE'S REVENGE EVERYONE RUN FOR YOUR LIVES!
Also pretty funny is how Link can get 67% and have it be his worst 1v1 match in 6 years. The comparison here is obvious: http://board8.wikia.com/wiki/Link_vs_Mega_Man_2004
Either Mega Man X is stronger than the original model, or Link isn't quite as strong as he used to be. He would of course still win this contest fairly easily (including recovering well from looking off in his first three matches), but maybe he's not the unbeatable force everyone thinks he is.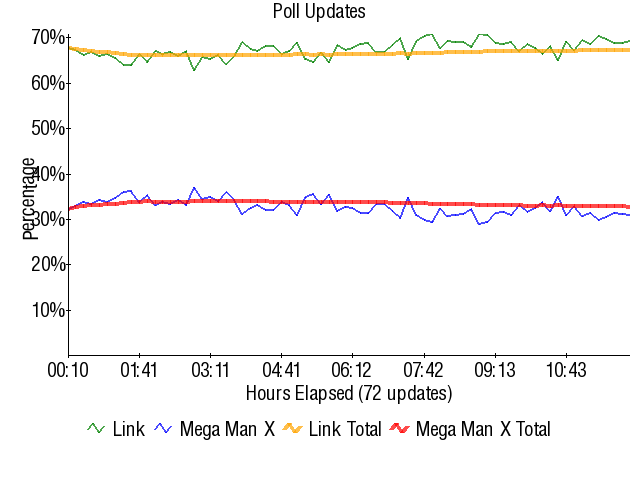 • Previous Match       • Next Match
Community content is available under
CC-BY-SA
unless otherwise noted.