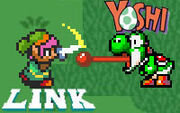 Sunday, September 19th, 2004
Poll 1766
Round
Hyrule Division Semi Final
Match #
49
Match Date
Sunday, September 19th, 2004
Vote difference
59,394
Oracle
Expectations
Link - 75.47%
52 for - 0 against
GameFAQs
Prediction
Link - 94.05%
(31,244 brackets)
Everyone knew that Link would kill Yoshi in this match, but what was surprising was the ease that Link had in keeping Yoshi under 20%. Most figured that the SFF wouldn't be quite this bad. But aside from that, there is very little to say about this match other than the fact that Link's prediction percentage was insane for this point in the contest, and the fact that the vote totals were rather high for a straight SFF match like this. 93558 votes total, with 76476 of them going to Link, is no joke.
Other than that, the only thing to really note was the new theme for the match pics this round. The third round has traditionally been the sprite round for pics, and this contest was no different. CJayC even went with match pics that made the characters look like they were fighting, which is an added bonus. It didn't help make the matches themselves any better, though.
Match Trends
Edit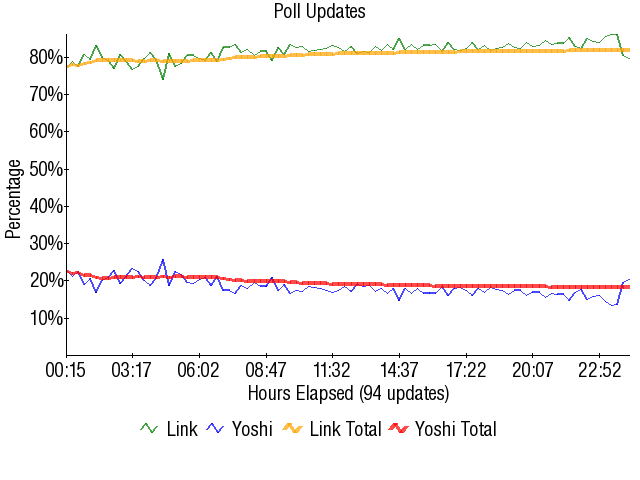 External Links
Edit
Community content is available under
CC-BY-SA
unless otherwise noted.