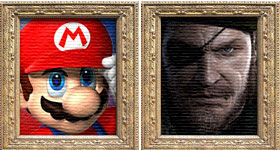 Sunday, February 21st, 2010
Poll 3802
Division
Mushroom Division
Match #
73
Match Date
Sunday, February 21st, 2010
Vote difference
15,061
Oracle
Expectations
Mario - 62.88%
97 for - 0 against
GameFAQs
Prediction
Mario - 85.56%

Of all the recurring rematches in these contests, Mario vs Big Boss is the worst. This even outdoes Snake vs Knuckles three years in a row. Squall vs Snake is also bad, but none of those four matches seemed intentionally set up.
But Mario vs Big Boss has now happened FOUR TIMES in the past three character contests (thrice in 2007, to be fair). The results?
2007 Round 1: Mario 71.57%, Big Boss 28.43%
2007 Round 2: Mario 65.31%, Big Boss 34.69%
2007 Round 3: Mario 76.12%, Big Boss 23.88%
2010 Round 1: Mario 63.16%, Big Boss 36.84%

Having Mario vs Big Boss 1 on 1 really only shows how stupid 4way stats are. 6% swing from rounds 1 to 2, then an 11% swing from rounds 2 to 3. If this same poll happens next year (REMATCH #4 BABY), it won't move much.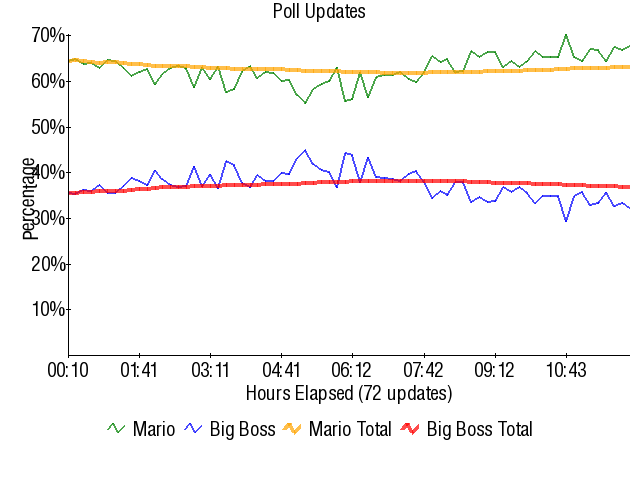 • Previous Match       • Next Match
Community content is available under
CC-BY-SA
unless otherwise noted.