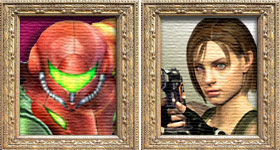 Thursday, February 25th, 2010
Poll 3810
Division
Varia Division
Match #
81
Match Date
Thursday, February 25th, 2010
Vote difference
18,173
Oracle
Expectations
Samus - 66.91%
88 for - 0 against
GameFAQs
Prediction
Samus - 80.53%

So much wasted potential with the pic for this match, which I had to make up for myself with Samus vs Zelda !! On top of that, Heroic Mario turned an awesome pic into making Jill look like a crackwhore. No clue how that happens.
Now as for the match itself, the early parts of this were hilarious. Given the first round for each character, some thought Jill could do well with the board vote. Not only did she not do well, Samus just totally rocked face with it. It was embarrassing to watch, and Samus held steady at 70-30 for awhile. Screw Cloud; it looked like Samus could threaten LINK at that pace.
Samus calmed down a whole lot overnight and during the morning, finishing at 67.5%, but still. 67.5% on RE5-boosted Jill is no joke, and given Cloud's awful round 1 performance the Samus > Cloud upset was legitimately in play after this.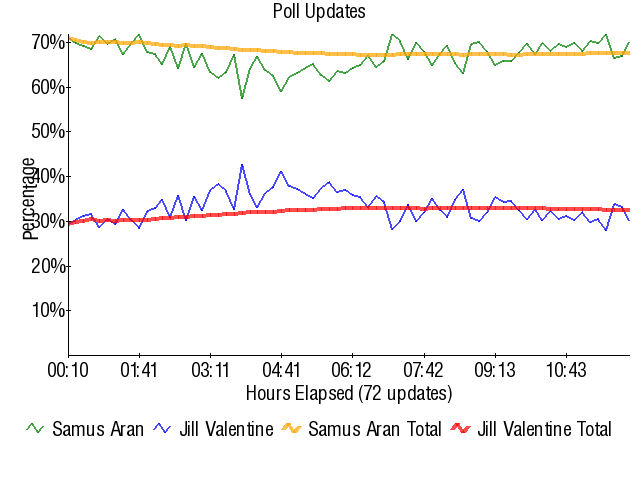 • Previous Match       • Next Match
Community content is available under
CC-BY-SA
unless otherwise noted.