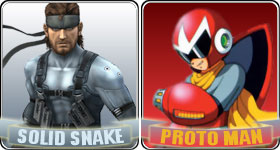 Tuesday, February 9th, 2010
Poll 3778
Division
Gear Division
Match #
49
Match Date
Tuesday, February 9th, 2010
Vote difference
23,161
Oracle
Expectations
Solid Snake - 75.23%
102 for - 0 against
GameFAQs
Prediction
Solid Snake - 92.64%

Snake ended up making the tournament semifinal of this contest, but he had a strange path there. In his first three matches, he lost the board vote badly to Nintendo characters. Mega Man might be a Capcom series, but this contest more than proved the Nintendo overlap.
Anyway Snake doing weird against Nintendo characters while being his Brawl-boosted self everywhere else proved his newfound Nintendo support collapses against other Nintendo characters. He finished ahead of Samus in this stats this contest, but would likely still lose to her because of this. Snake vs Mario wouldn't be debatable, either. Mario would win easily.
We'll never fully know the answer to this until Snake is given a path against Nintendo instead of Final Fantasy 7, but the evidence is there. As for this particular match, Snake was held below 70% for awhile before rising overnight. Not much else to say.
Match Trends
Edit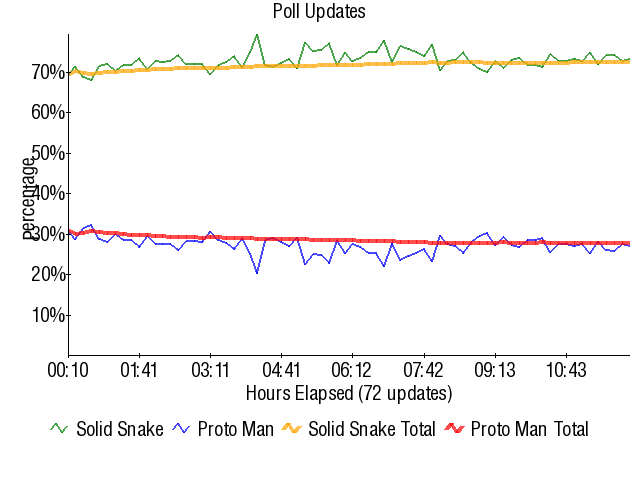 External Links
Edit
• Previous Match       • Next Match
Community content is available under
CC-BY-SA
unless otherwise noted.