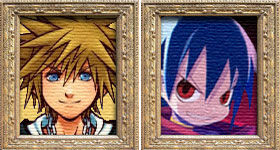 Tuesday, February 23rd, 2010
Poll 3806
Division
Heart Division
Match #
77
Match Date
Tuesday, February 23rd, 2010
Vote difference
16,688
Oracle
Expectations
Sora - 70.62%
96 for - 0 against
GameFAQs
Prediction
Sora - 78.97%

Going back a ways, but:
Sora - 73.59%
Laharl - 26.41%

This is based on the 2004 stats. Remember in 2004, Sora upset Ryu Hayabusa before losing to Samus in round 3. He might be a little overrated in those stats because of Samus's so-called overperformance on Cloud. You could make a decent argument Samus overperformed on Cloud, who then overperformed on Link in the final. As for Laharl, lost to Vyse, who got rocked by Cloud in the very next match. No real arguments there.
Now this was before Sora started curbstomping people with Kingdom Hearts ASVs and all the rest. There weren't 4 Kingdom Hearts characters in the field, only one. And that Sora, a weaker Sora than what would show up in future years, would be expected to nearly triple Laharl. If you want to argue Sora is overrated that year, then maybe you can say in 2010, Sora truly did as-expected based in 2004.
Here's the point. People who picked Sora > Bowser did so on the basis of Sora being the godslayer from 4ways. For whatever reason this contest, all of Kingdom Hearts reverted back to decently liked, but not beloved levels. 68% on Laharl as a 1 seed is penultimately embarrassing, and Bowser > Sora was a stone cold lock upon this match going in the books. There was no possible way to argue in Sora's favor after such a terrible showing. Yes he got unlucky with all his matches being at night this year, but after his Laharl match you could easily argue Bowser would have beaten him during the day.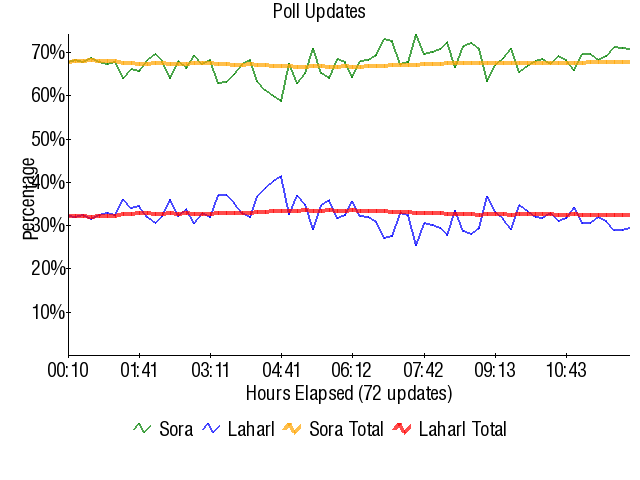 • Previous Match       • Next Match
Community content is available under
CC-BY-SA
unless otherwise noted.