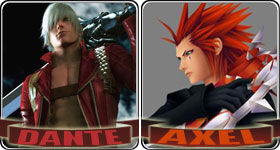 Monday, February 8th, 2010
Poll 3777
Division
Midgar Division
Match #
48
Match Date
Monday, February 8th, 2010
Vote difference
27,803
Oracle
Expectations
Dante - 64.27%
107 for - 0 against
GameFAQs
Prediction
Dante - 85.08%

The idea here was simple. Frog = Axel > Balthier based on really easy 4way stats. You don't even need huge extrapolation there to figure this out, Frog was dead even with Axel in a match and Balthier sucked in comparison. If Dante equaled or bettered Ryu's percentage of 68.97% against a stronger character than Balthier -- a stronger character with a great day vote in a day match, to boot -- then the whole debate about the anticipated round 2 match could be laid to rest.
Not only did Dante outdo Ryu's percentage, he did so easily. He was over 71% for awhile, and it took the insane Kingdom Hearts ASV just to get him down near 69%. For all intents and purposes, the Ryu/Dante argument should have ended right here. Really easy statistics and comparing their first round performances this year say Dante should have won that match with ease.
And, well…. we all know what happened. More on that at the appropriate time. As for Axel, this is the match where people started to wonder what was up with Kingdom Hearts. All 4 characters had had their matches by this point, and none of them looked particularly good. Only one had a day match, Axel, and he looked awful before the ASV hit. We would learn later that yeah, something really was up with Kingdom Hearts this contest.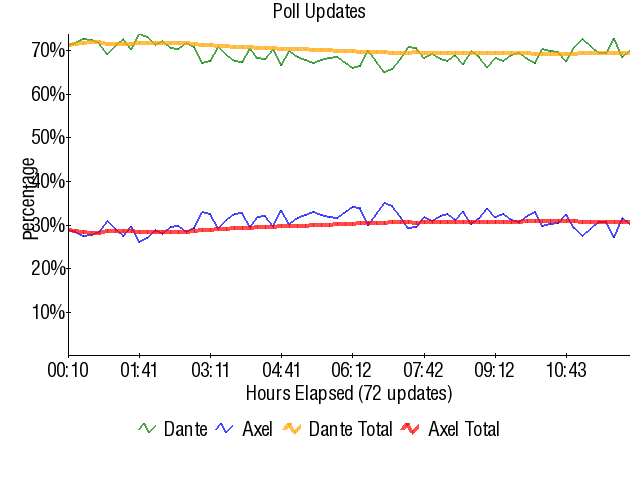 • Previous Match       • Next Match
Community content is available under
CC-BY-SA
unless otherwise noted.