Wednesday, February 24th, 2010
Poll 3808
Division
Heart Division
Match #
79
Match Date
Wednesday, February 24th, 2010
Vote difference
10,613
Oracle
Expectations
L-Block - 63.92%
96 for - 2 against
GameFAQs
Prediction
L-Block - 62.47%

Two match pictures were changed this contest. One was Ike getting an unofficial sprite in the sprite round (on an FE7 background, no less, which is a game he's not even in), and the other was L-Block going up against NotIsaac: http://www.gamefaqscontests.com/gallery/albums/cb8/cb8-079.jpg
Other than that, wholly boring match. It stayed at almost the exact same percentage for 12 hours, and it helped prove how lucky L-Block got with bracket placement this year. He's clearly weakened by a lot, but got a fourpack of HK-47, Isaac and Professor Layton. Stick L-Block in most other fourpacks, and he ain't winning it like he did this one.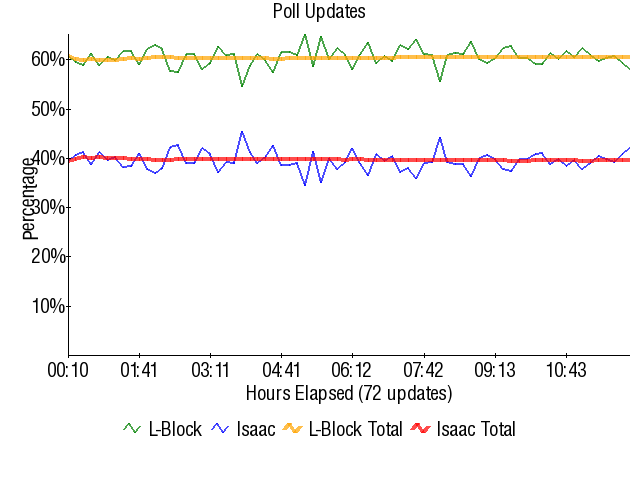 • Previous Match       • Next Match
Community content is available under
CC-BY-SA
unless otherwise noted.