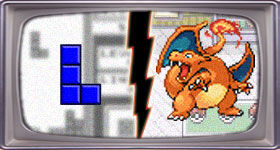 Monday, March 8th, 2010
Poll 3833
Round
Heart Division Semifinal
Match #
104
Match Date
Monday, March 8th, 2010
Vote difference
17,359
Oracle
Expectations
Charizard - 55.06%
81 for - 7 against
GameFAQs
Prediction
Charizard - 8.83%

L-Block had three of the most boring matches of the contest. It's not him having a predictable path, because those happen. But he had three straight matches where the percentages barely moved for 12 hours, and with this match specifically it kind of killed the buzz of how important the match was.
Sometimes, you know the exact moment a torch gets passed. You see it all the time in wrestling, porn and sports. We have our own version of that in contests sometimes, and this was a perfect example. SHAPED LIKE A BOOT TO KICK YOUR ASS got absolutely rolled by SHAPED LIKE A DRAGON TO BE FUCKING AWESOME, and L-Block may never be the same again. We already knew he was weakening and we already knew this was coming once THE ZARD beat Kratos, but getting 60-40'd against fellow bandwagon bait is the clear beginning of the end, if not the end already. This was a changing of the guard, plain and simple.
Oh and if you think 8.83% is a low prediction percentage, go check out the finals for this division. THE ZARD totally wrecked people.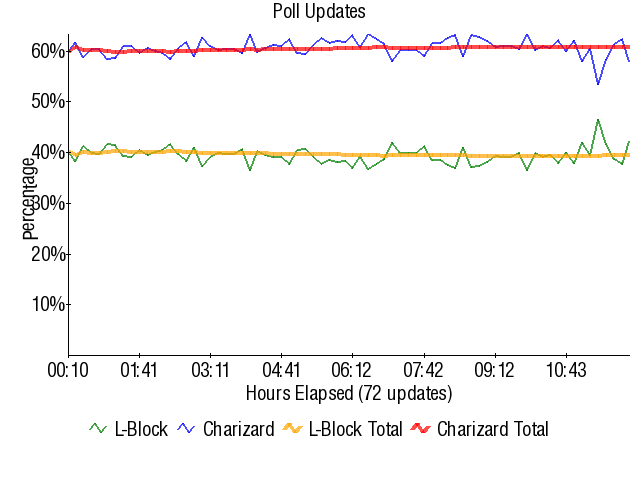 • Previous Match       • Next Match
Community content is available under
CC-BY-SA
unless otherwise noted.