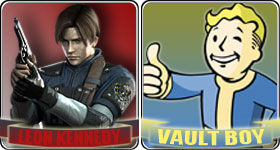 Sunday, February 7th, 2010
Poll 3774
Division
Midgar Division
Match #
45
Match Date
Sunday, February 7th, 2010, 2010
Vote difference
12,090
Oracle
Expectations
Leon - 67.55%
108 for - 0 against
GameFAQs
Prediction
Leon - 76.51%

Some people don't like joke characters in contests, and that's all well and good. Some people want contests to have all legit entrants. How Vault Boy got caught up in that argument is anyone's guess. He did way better than people expected in a match he was guaranteed to lose, and his reward for it were people crying in real life for 12 straight hours about him doing well.
Huh? Vault Boy is the face of the Fallout series, is anything but a joke character and this poll proved he can be pretty legit in the right situation. People should be happy there's a new face to get in these, not acting all butthurt and crying like little girls. If Vault Boy saw that sort of thing, he'd kick your pregnant girlfriend in the stomach with a smile on his face. Grow up, children.
That said, this was a weird performance by Leon. His path was set in stone, but Vault Boy > Sackboy/Kratos was not something people expected pre-contest. He and RE4 are basically a different entity from within the RE series.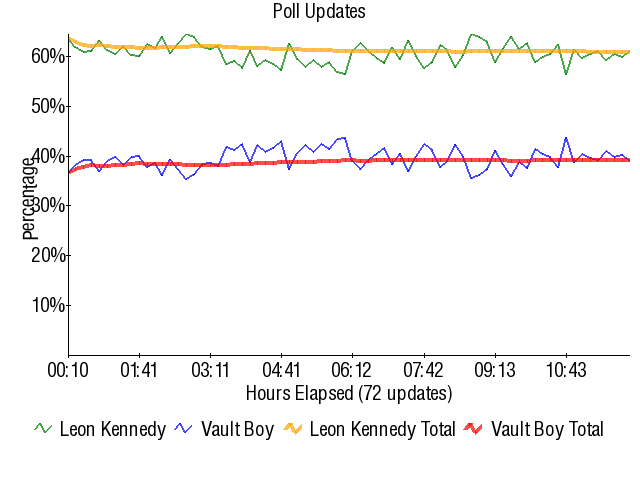 • Previous Match       • Next Match
Community content is available under
CC-BY-SA
unless otherwise noted.