Wednesday, March 10th, 2010
Poll 3837
Round
Midgar Division Semifinal
Match #
108
Match Date
Wednesday, March 10th, 2010
Vote difference
9,292
Oracle
Expectations
Ryu - 54.76%
84 for - 3 against
GameFAQs
Prediction
Ryu - 22.76%

It was a long-standing belief that the winner of Ryu/Dante would get a bye through round 4, since Leon beating either Ryu or Dante wasn't going to happen.
Then this match pic came out. Resident Evil: Gaiden has been a long-standing joke, but Leon actually got that stupid sprite in a match picture. All hope for a Leon upset or Leon even doing well went right out the window, because people were expecting the next incarnation of Solid Shit.
Somehow, this didn't really happen. Yes Ryu won the match pretty easily, but this was far from some laughable blowout. He even lost the ASV against that blob of pixels, proving once and for all Leon Kennedy is a different entity from the rest of the Resident Evil series, and even Capcom as a whole. To win the ASV with that ugly mug against a fellow Capcom character is something else, and maybe, just maybe, this might have been a different match with even pics.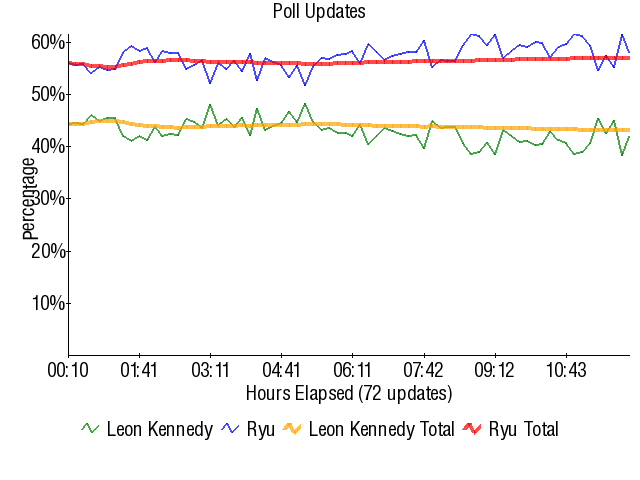 • Previous Match       • Next Match
Community content is available under
CC-BY-SA
unless otherwise noted.