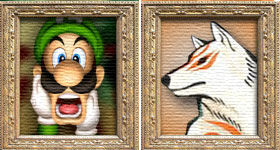 Thursday, February 18th, 2010
Poll 3796
Division
Hyrule Division
Match #
67
Match Date
Thursday, February 18th, 2010
Vote difference
9,990
Oracle
Expectations
Luigi - 62.91%
99 for - 0 against
GameFAQs
Prediction
Luigi - 65.26%

Every year, Amaterasu continues to impress. Breaking 40% on Luigi is no joke. Breaking 40% on Luigi after he totally rolls you with the board vote is worthy of some huge respect. Luigi was well over 60% at the freeze, then somehow lost the overnight vote badly and was unable to get back over 60% before match's end.
Okami isn't a Nintendo game, but it has a sort of Nintendo appeal to it despite being on the PS2 first. Ammy gets the best of both worlds, too, and avoids ever getting SFFd because of tapping into the site's two big fanbases. She's very resilient, she's long since proven we need an Okami 2, and she even threw Shadow the Hedgehog a bone by doing so well in this match. Sonic Team was not looking good at all after round 1, but this was the match where people came around and thought maybe they didn't look so bad after all. Ammy just decided to sun god crush her first 1v1 appearance.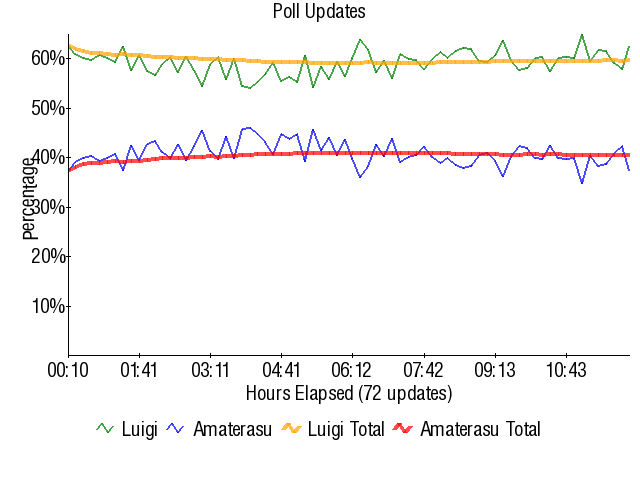 • Previous Match       • Next Match
Community content is available under
CC-BY-SA
unless otherwise noted.