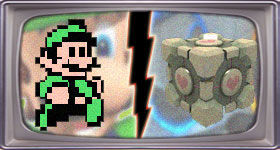 Friday, March 5th, 2010
Poll 3827
Round
Hyrule Division Semifinal
Match #
98
Match Date
Friday, March 5th, 2010
Vote difference
22,253
Oracle
Expectations
Luigi - 57.99%
80 for - 4 against
GameFAQs
Prediction
Luigi - 35.65%

Cube may have started this contest on fire, helping to make Sandal the lowest character in the LOL X-Stats, but he went out with a whimper. Every "joke" character this contest was going off their legitimate strength, except for maybe Missingno during the Crono match and the first four hours against Sephiroth.
Worse yet, Cube ran into a strong Mario character. Mario characters are the perfect anti-joke kryptonite, so this was never going to go anywhere. Luigi just kinda went right for the Fire Flower and exposed Cube's one weakness as early as possible.
Now this was an obvious match, so what's up with the prediction percentage? Only 35% of people had Luigi winning three matches? Seriously? Who in the world was going to beat him in the bottom half of this region? There's no candidate at all.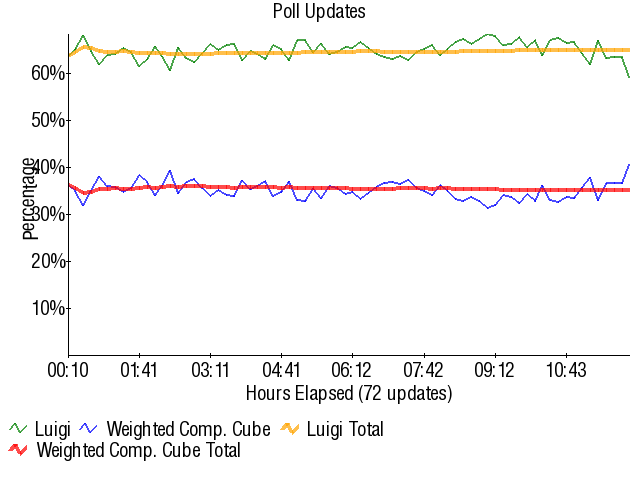 • Previous Match       • Next Match
Community content is available under
CC-BY-SA
unless otherwise noted.