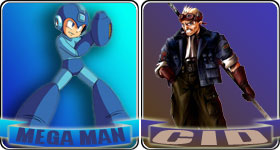 Tuesday, January 26th, 2010
Poll 3750
Division
Mushroom Division
Match #
21
Match Date
Tuesday, January 26th, 2010
Vote difference
13,553
Oracle
Expectations
Mega Man - 58.83%
108 for - 2 against
GameFAQs
Prediction
Mega Man - 76.88%

At a glance, this looks like an Ed Bellis Special. I love the guy, but he's famous for making really bad picks and taking it all in stride with an awesome sense of humor. I wish the entire board acted like him about getting a match wrong.
In actuality, Cid didn't do that bad here. Yes, he got blown out. But for whatever reason, Mega Man's whole series came back in a huge way this contest and could very well be back near 2002 levels. He did well, Proto Man won the board vote against Snake, and Zero also did very well for himself. Mega Man's just one of those characters that would suffer from 4ways because he overlaps with everything.
Him being back to form is a good thing. He might not be able to turn the tide on Snake any time soon, but he just might be able to get revenge on that 2002 Sephiroth loss now. Just for the heck of it, let's assume Cid = Aeris (very reasonable given how accurate the vote-ins were all contest long) and check the LOL 2002 X-Stats:
Aeris 35.32% 32,885
Sephiroth 64.68% 60,229

I mean really, this isn't within striking distance for Mega Man now? With how bad Sephiroth is falling off the map? Better yet, put Mario against Sephiroth and watch what happens.
Match Trends
Edit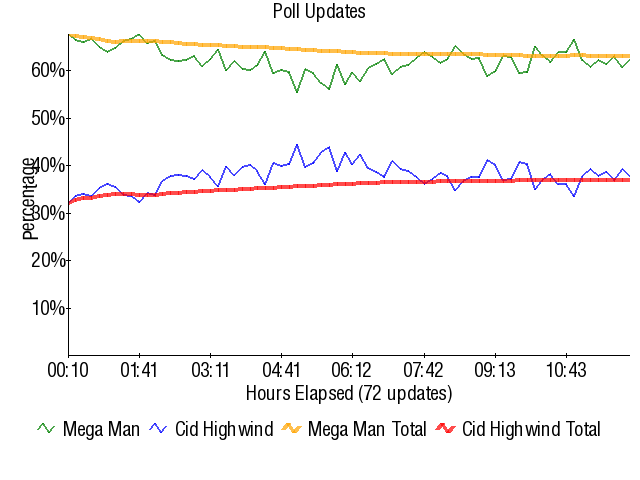 External Links
Edit
• Previous Match       • Next Match
Community content is available under
CC-BY-SA
unless otherwise noted.