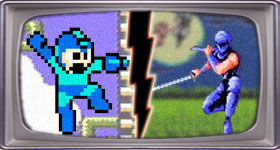 Sunday, March 7th, 2010
Poll 3831
Round
Mushroom Division Semifinal
Match #
102
Match Date
Sunday, March 7th, 2010
Vote difference
31,054
Oracle
Expectations
Mega Man - 63.70%
88 for - 0 against
GameFAQs
Prediction
Mega Man - 32.62%

If Mario wasn't FREAKING MARIO, a great case could be made for a Mega Man > Mario upset. We all know Mario would just exact the IT'S FREAKING MARIO clause circa Mario > Samus 2005, but look at Mega Man's performances here.
Kicks the crap out of Cid worse than people expect. "It's fine, Cid just sucks more than we thought" is the excuse.
So he kicks the crap out of Zack worse than people expect. Again, people bust out "It's fine, Zack just sucks worse than we thought" and call it a day.
But 72-28 against Ryu Hayabusa? Not even Mega Man having the best sprite in gaming history can passively explain this one. Mega's haters were out in full force for whatever reason this contest, but the fact is undeniable: Mega Man is back to 2002 ass-kicking levels. Call this SFF or Pic Factor or whatever else you want, but doing better than expected three times in a row goes past being a trend. Mega Man and his entire series went back to where they belong this contest, and we can probably thank the return of 1v1s for it. Screw 4ways.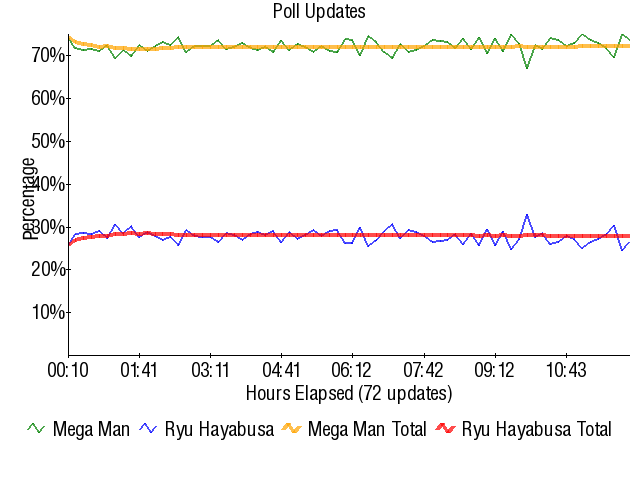 • Previous Match       • Next Match
Community content is available under
CC-BY-SA
unless otherwise noted.