Monday, January 25th, 2010
Poll 3749
Division
Mushroom Division
Match #
20
Match Date
Monday, January 25th, 2010
Vote difference
18,319
Oracle
Expectations
Ike - 67.71%
110 for - 0 against
GameFAQs
Prediction
Ike - 77.84%

Zidane went out and bombed against Claptrap, so all Ike really had to do here was smash Prinny to quell all upset hype. Or better yet, all he had to do was pick the Prinny up and throw it somewhere. Boom. Instant death, dood.
Instead, he goes "Yeah you suck Zidane, I can bomb WORSE". Verily, it came to pass. Yes this was a 62-38 blowout over the guru winner, but this was still one of the most embarrassing performances ever. The final percentage doesn't even tell the story here, because until Ike's monster day vote showed up Prinny was seriously threatening to keep him at or under 60%. Ike saved some dignity by ASVing it up, but not all of it.
There is no excuse here at all. This is Ike, in a day match. This is what he was *supposed* to do: http://www.gamefaqscontests.com/images/poll_graph.php?matchnum=2893&type=2&seconds=60&max=0
Match pic, weird momentum, AntiBlowoutFAQs, whatever. There's no excuse here, and Ike is massively lucky his round 2 match against Zidane was a day match.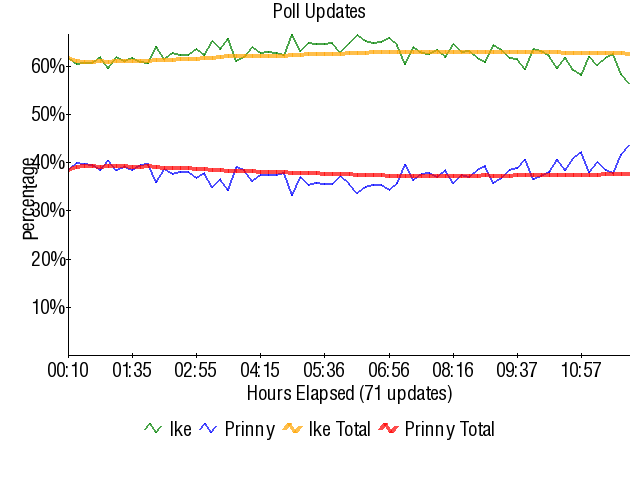 • Previous Match       • Next Match
Community content is available under
CC-BY-SA
unless otherwise noted.