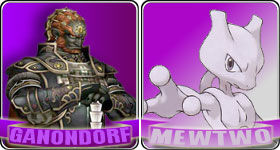 Thursday, January 21th, 2010
Poll 3740
Division
Chaos Division
Match #
11
Match Date
Thursday, January 21th, 2010
Vote difference
9,036
Oracle
Expectations
Ganondorf - 61.06%
115 for - 1 against
GameFAQs
Prediction
Ganondorf - 78.61%

This was a very boring all-Nintendo match where the percentages barely moved for 12 hours. The favorite won, and by a percentage most people expected based on the 2008 stats, so there isn't much to talk about here.
What's worth noting is Mewtwo got the shaft this contest. This entire contest was a pokefad, and Mewtwo was the one Pokemon entrant in the entire field stuck in a completely unwinnable position. He did at least make a good run in 2008, so Pokemon fans can't be too upset here. Ganondorf was also a bit of a letdown in this match. The big upset talk this division was Ganondorf potentially breaking the Noble Nine and upsetting Sonic in round 3. If you're looking to do that, you go above and beyond. Ganon didn't do that here, meaning the Sonic upset would have to come from Sonic's weakness and not Ganon's own strength. Bad mix when you're looking for upsets.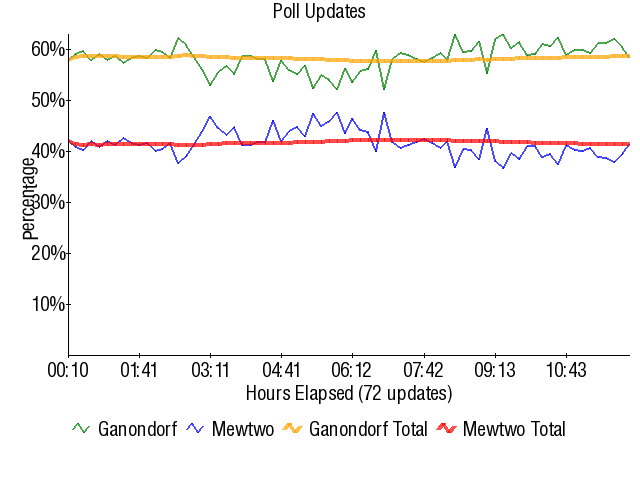 • Previous Match       • Next Match
Community content is available under
CC-BY-SA
unless otherwise noted.