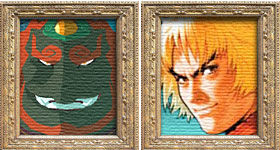 Friday, February 19th, 2010
Poll 3799
Division
Chaos Division
Match #
70
Match Date
Friday, February 19th, 2010
Vote difference
19,408
Oracle
Expectations
Ganondorf - 63.76%
97 for - 1 against
GameFAQs
Prediction
Ganondorf - 59.54%

On the final episode of The Show, Ngamer asked me to compare Bacon and Ceej in terms of running contests. One thing I forgot to mention is when Bacon decides to get cute and use a terrible match picture, he likes to keep it fair and balanced. Ceej was terrible about this; every time he did something even like Undertaker Snake vs Young Zelda, he would have 10 instances of Solid Shit versus Sprite Frog, Solid Shit versus Sprite Bowser, Lettuce Kefka vs Pac-Man or melty MGS art. Bacon deserves credit for making a real effort at keeping pictures even.
As for the actual match, Ken got slapped back to reality following his first-ever contest win in the first round. He went through all this effort parrying Wesker's various warp-melee nonsense, but failed to properly telegraph something as simple as a Warlock Punch. All you have to do is dash backwards, Ken. Not hard.
Random side note. People always ask me why I hate Street Fighter 4, and accuse me of only hating it because of Seth being too hard or something equally ridiculous. There's two major reasons. One is the complete lack of health compared to other traditional 2D fighting games I feel are better (BlazBlue, 3rd Strike, Guilty Gear), and the other are those idiotic charge-one-direction-for-two-seconds moves. It's impossible to play something fast-paced like BlazBlue and then go back to such moronic command inputs. Lastly there's the total lack of variety and side stuff. BB only has 12 characters, but it never really gets old because of the various drive moves. Bang's nails, Hakumen's god-stomping counters, the shield, the barrier bursting, the negative warning, the Heat meter and on and on and on. SF4 has.... a super meter and an EX meter. Yay?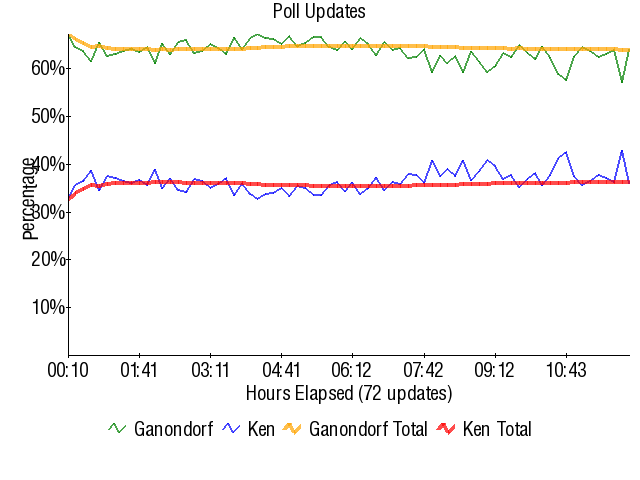 • Previous Match       • Next Match
Community content is available under
CC-BY-SA
unless otherwise noted.