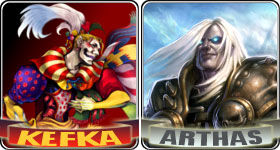 Friday, January 29th, 2010
Poll 3756
Division
Heart Division
Match #
27
Match Date
Friday, January 29th, 2010
Vote difference
10,043
Oracle
Expectations
Kefka - 46.68%
22 for - 87 against
GameFAQs
Prediction
Kefka - 73.87%

This was one of those most surprising, hilarious first round results. Thanks to Kefka routinely bombing in contests at every turn, people had completely lost faith in him doing anything. Every year he gets hyped, and every year he falls flat on his face. This was contrasted with Arthas, who put up good performances in 4ways and more or less equal to Diablo in the fourway stats. Diablo was a convenient barometer, because arguably Kefka's best contest featured him losing to Diablo. For all these reasons, Arthas was the massive guru favorite.
Which made this complete murdering all the funnier. Not only did Kefka win, but he just totally massacred Arthas. There wasn't even an identifiable corpse. Some 60-40 matches can look bad for the winner, but this was not one of those. Kefka completely, thoroughly, utterly embarrassed the heavily favored Arthas. People figured Arthas = Diablo based on fourways, but in reality he's proven to be another Kerrigan in real matches. Just one more character in an ensemble, popular PC cast. Kefka made himself look really good this contest, but that only goes so far. Arthas dropped the ball here, big time.
This was one of those guru-buster matches where the casuals made us look like idiots, but more importantly it helped continue proving how unreliable 4ways are for evaluating 1v1s.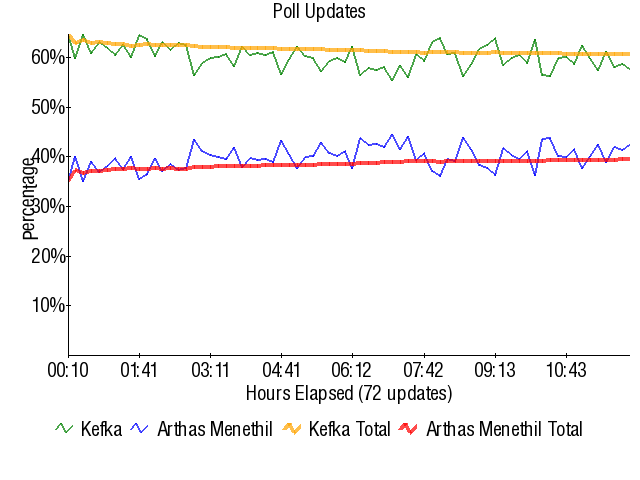 • Previous Match       • Next Match
Community content is available under
CC-BY-SA
unless otherwise noted.