Tuesday, February 23rd, 2010
Poll 3807
Division
Heart Division
Match #
78
Match Date
Tuesday, February 23rd, 2010
Vote difference
18,027
Oracle
Expectations
Bowser - 62.05%
97 for - 1 against
GameFAQs
Prediction
Bowser - 53.68%

SMACKefka dab'd in the middle of enemy territory. Classic stuff.
Anyway don't look too hard at the final percentage here. Old Square during the day likes to collapse. The fun during this match was the first hour, when Kefka was holding steady over 40%. Kefka has been labeled a choking loser for YEARS in these, but this year he finally got some good pictures and did well for himself. And he deserves a good contest, too. He's gotten screwed by his own picture for far too long. And Bowser's so-called bad performance here meant nothing. Sora had no chance.
And do you know what this match means?
Kefka - 52.02%
Frog - 47.98%

No one in the guru -- I repeat, NO ONE in the guru -- would have picked Kefka > Frog this contest. Anyone who says otherwise is lying. Can you imagine how hilarious that result would have been? Two contest legends for totally opposite reasons, with KEFKA winning somehow? Screw GFNW; *this* would have imploded the universe.
Match Trends
Edit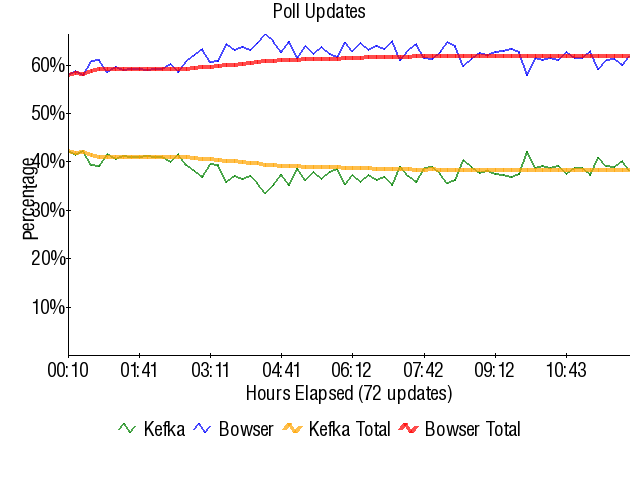 External Links
Edit
• Previous Match       • Next Match
Community content is available under
CC-BY-SA
unless otherwise noted.