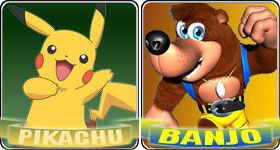 Wednesday, February 10th, 2010
Poll 3780
Division
Gear Division
Match #
51
Match Date
Wednesday, February 10th, 2010
Vote difference
24,998
Oracle
Expectations
Pikachu - 70.30%
106 for - 0 against
GameFAQs
Prediction
Pikachu - 90.19%

This match was hilarious. Back in 2002, Pikachu almost lost to PaRappa the Rapper before getting completely annihilated by Cloud. A year later, he got annihilated by Fox. Pokemon was fully anti-voted, and it looked like the series would never amount to anything on this site.
Fast forward 8 years, and it's come full circle. Now it's cool to like Pokemon again, and in contests they've gone totally berserk. The thought of Pikachu scoring an SFF blowout 8 years ago would have been laughable, but here it was. Banjo is weak, but getting tripled by Pikachu is something else.
For all we know, Banjo could be the next Captain Falcon. He's never had a match against anything but Nintendo and always gets SFFd. Who knows if he has actual strength or not.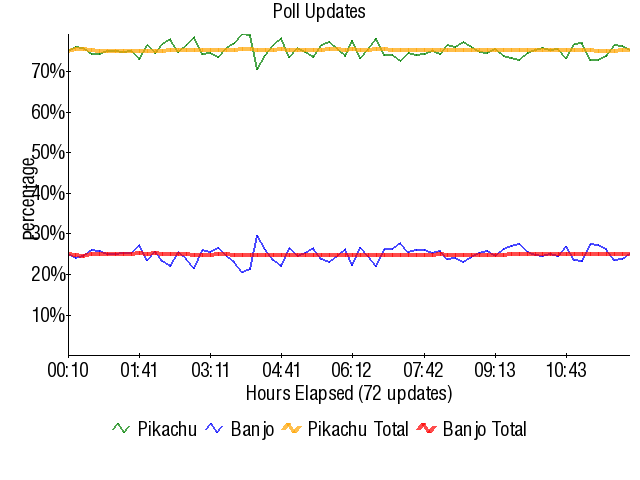 • Previous Match       • Next Match
Community content is available under
CC-BY-SA
unless otherwise noted.