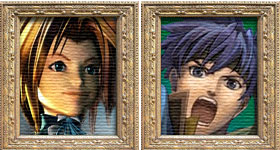 Sunday, February 21st, 2010
Poll 3803
Division
Mushroom Division
Match #
74
Match Date
Sunday, February 21st, 2010
Vote difference
2,229
Oracle
Expectations
Ike - 50.87%
62 for - 36 against
GameFAQs
Prediction
Ike - 35.57%

This contest was bound to have a match or two definitively decided by time of day, and this was perhaps the big offender. Zidane and Ike were clearly pretty close following their joint round 1 stinkbombs, but no one had faith in Zidane pulling the upset because of this being a day match.
Sure enough, the match was a potential classic for 30 minutes, including Zidane winning an update by 46 votes. But before long, the day match trends kicked in and Ike was able to score a close, hard-fought win. It's a match winner we can definitely attribute to the format. Zidane flat-out dominates at night, and Ike does the same during the day. If this were a night match, you could safely assume the numbers are switched.
The true fun is thinking about what happens if this were a 24 hour match, but we're likely not to see those for awhile. Ike followed up his first win ever with a tough round 2 win, while Zidane is still looking for his first-ever round 3 appearance. Maybe next year, we'll get a rematch at night to even things up here.
Match Trends
Edit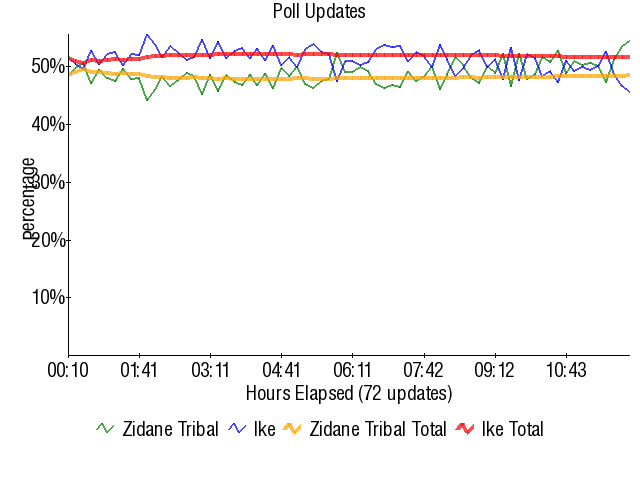 External Links
Edit
• Previous Match       • Next Match
Community content is available under
CC-BY-SA
unless otherwise noted.