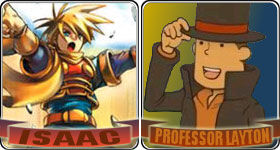 Saturday, January 30th, 2010
Poll 3759
Division
Heart Division
Match #
30
Match Date
Saturday, January 30th, 2010
Vote difference
22,871
Oracle
Expectations
Isaac - 58.17%
108 for - 3 against
GameFAQs
Prediction
Isaac - 71.30%
The one issue with a large contest field of 1v1s is you get a little bit of dilution, and more than a few boring matches like this one. There was never any doubt Layton was going to be complete trash, but letting someone like Isaac get close to a 70-30 is borderline unacceptable and worthy of never making a contest ever again.
The one bright side here is Isaac *finally* got a contest win, after seven long years of waiting. It all began in 2003 with Samus completely crushing him, and he's been inching forward ever since. He almost pulled off a massive upset over Lucario in 2008 (and helped further how god-awful Guybrush Threepwood is in the process), but this year he finally got that long-awaited win.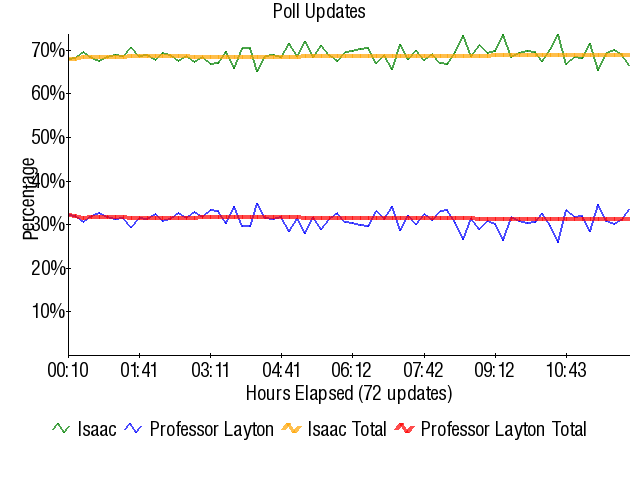 • Previous Match       • Next Match
Community content is available under
CC-BY-SA
unless otherwise noted.