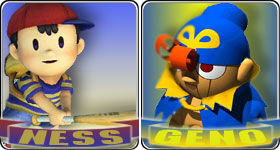 Monday, February 15th, 2010
Poll 3791
Division
Jenova Division
Match #
62
Match Date
Monday, February 15th, 2010
Vote difference
19,897
Oracle
Expectations
Ness - 59.16%
101 for - 1 against
GameFAQs
Prediction
Ness - 71.50%

I love Geno to death. He's the best thing in SMRPG, and it's a crime he wasn't in Brawl. But this match officially put him in the "stop nominating this guy" category.
Dude got SFFd by NESS of all people. Ness almost lost to Jak, only beat CJ because GameFAQs is afraid of black people, failed to place in the Liquid/Alucard/Ness/Zidane 4way despite the supposedly dedicated EarthBound fanbase (you think a midcarder Pokemon would have blown that chance?), and lost to Pac-Man of all people in 2008.
Yet when you put Ness up against Geno, he manages to be on the good side of an SFF skull-bashing. This match reestablished Ness as the favorite in round 2 against Big Daddy, and more or less cemented Geno in the "I won't win unless I'm against Guybrush Threepwood in the first round" department. Get Geno out of here.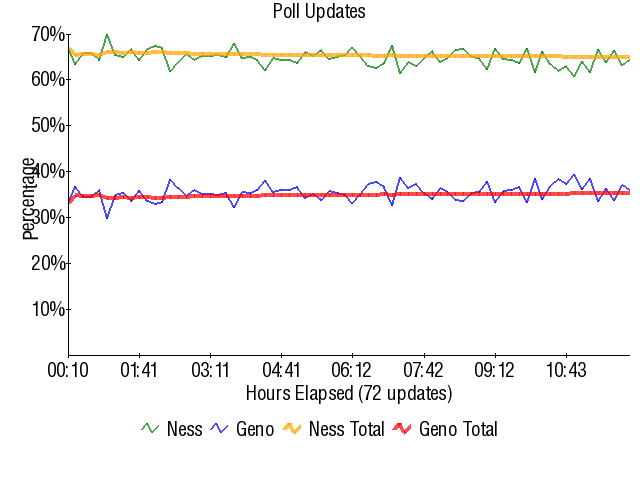 • Previous Match       • Next Match
Community content is available under
CC-BY-SA
unless otherwise noted.