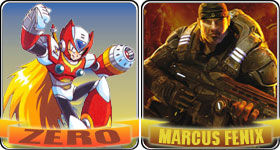 Thursday, February 11th, 2010
Poll 3783
Division
Gear Division
Match #
54
Match Date
Thursday, February 11th, 2010
Vote difference
23,706
Oracle
Expectations
Zero - 62.82%
106 for - 0 against
GameFAQs
Prediction
Zero - 60.25%

Zero is one of those characters whose been screwed over by bracket placement, SFF and the Mega Man series' stall for years in these things, but this was the contest where all of Mega Man returned to form. Zero was almost at the near-elite level back in the early Zeroes (history WILL call last decade the "Zeroes", by the way; "aughts" or whatever is just terrible), then got stuck being against Luigi and Nintendo 4way LFF several times.
But this contest, Zero is back. Marcus Fenix is one of those beefcake casual-bait 360 characters who tends to fall off the map quickly following a big release, and this contest was no different. Fenix was never going to compete in this match, nor did he. The 360 ASV (which for some reason was diluted a lot this contest, and I don't think the 12 hour format had too much to do with it) almost got it below a doubling before Zero went back up afterward.
It's a shame Zero's path was a predetermined second round exit, because he's always been a strong character stuck behind the 8-ball.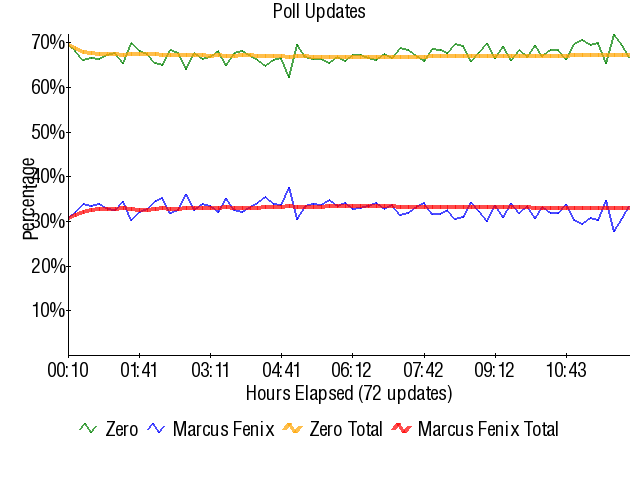 • Previous Match       • Next Match
Community content is available under
CC-BY-SA
unless otherwise noted.