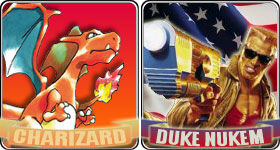 Sunday, January 31st, 2010
Poll 3760
Division
Heart Division
Match #
31
Match Date
Sunday, January 31st, 2010
Vote difference
16,117
Oracle
Expectations
Charizard - 56.45%
95 for - 15 against
GameFAQs
Prediction
Charizard - 53.36%

For whatever reason, this match was highly debated in some circles. It shouldn't have been, and Charizard went out and proved that in all of 3 seconds. This was a doubling for a little while, but eventually fell to 64-36. A lot of people thought this was some massive surprise, but the reality is Duke Nukem is just weak. Although it's hilarious some x-stats have Duke > Kefka even after everything that happened this contest. Charizard would go on be very legit, but that wasn't really proven by this match. Duke is the same guy that lost to Marth, of all people.
The main excitement here came from the match picture. Red box art communist Charizard against American Hero Duke was something else.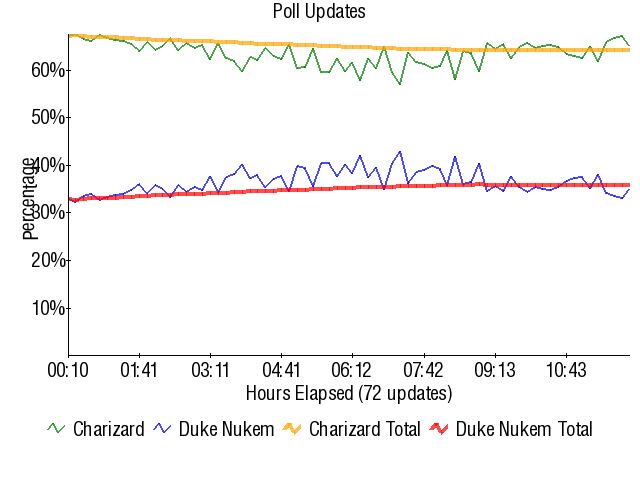 • Previous Match       • Next Match
Community content is available under
CC-BY-SA
unless otherwise noted.