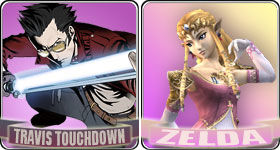 Thursday, February 4th, 2010
Poll 3768
Division
Varia Division
Match #
39
Match Date
Thursday, February 4th, 2010
Vote difference
20,216
Oracle
Expectations
Zelda - 72.05%
109 for - 0 against
GameFAQs
Prediction
Zelda - 89.04%

This was kind of a weird match. Zelda was expected to get something like 78% here based on 2008, underperformed by a bunch and it still barely mattered. Her path was set in stone: win 3 times, lose to Samus. You could probably blame No More Heroes 2's release for Travis doing so well here, and we'll see if he drops next year.
The main thing here that was odd is Travis getting a 7 seed. A 7 seed, really? There's almost no way this guy survives a vote-in, yet he was somehow nominated enough to get a 7? I find this impossible to believe.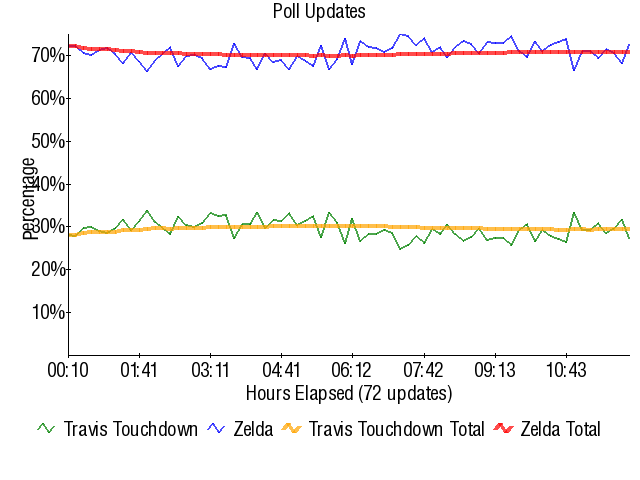 • Previous Match       • Next Match
Community content is available under
CC-BY-SA
unless otherwise noted.