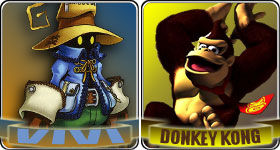 Saturday, January 23rd, 2010
Poll 3744
Division
Chaos Division
Match #
15
Match Date
Saturday, January 23rd, 2010
Vote difference
6,734
Oracle
Expectations
Vivi - 57.71%
111 for - 4 against
GameFAQs
Prediction
Vivi - 39.95%

This match seems oddly familiar….
Oh yeah, the exact same match has already happened before: http://board8.wikia.com/wiki/Vivi_vs_Donkey_Kong_2004
6 years later, almost nothing changed. In 2004, Vivi scored 56.47% in this match. Today? A whopping .18% deviation. In 2004, Vivi's prediction percentage was 35.13. Today? It somehow only went up 5% even though the match already happened.
Even more odd is the board vote repeated itself from 6 years ago. DK somehow had brackets and hung in for a few minutes before getting buried. It was a boring match the first time, and was only funny the second time because of how people still had faith in DK against the same character that 56-44'd him six years ago. There was no reason for DK to turn this thing around.
I look forward to the trilogy's conclusion in 2016.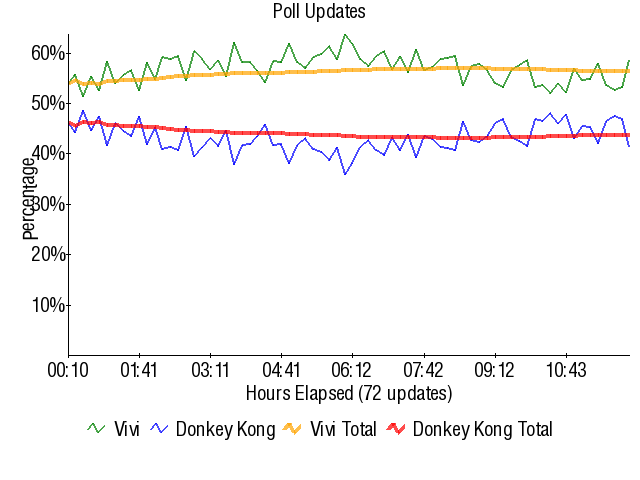 • Previous Match       • Next Match
Community content is available under
CC-BY-SA
unless otherwise noted.