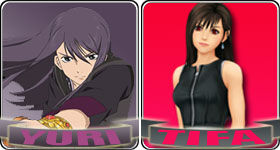 Tuesday, February 16th, 2010
Poll 3792
Division
Jenova Division
Match #
63
Match Date
Tuesday, February 16th, 2010
Vote difference
30,401
Oracle
Expectations
Tifa - 73.57%
103 for - 0 against
GameFAQs
Prediction
Tifa - 88.84%

A lot of matches have happened since 2005 that have proven we need to stop nominating Tales of characters, but this one might take the cake. How does Yuri Lowell get a 7 seed? That's almost as weird as Travis Touchdown's seeding.
The blowout here was extremely predictable, and Tifa barely had to deal with the standard anti-FF7 early vote. She just rolled face with TJF SFF. I mean Yuri might be terrible in a contest, but at least she's pretty hot with looks that could even rival Tifa in….

…wait, that's a MAN?! /facedesk
God dammit Japan, why are you so terrible. Drawing bishounens is one thing. Drawing a male character that quite literally looks female is pathetic, and so is every single person that enjoys this sort of thing. This is why we can't have nice things, and this is why Japanophiles are perpetually single.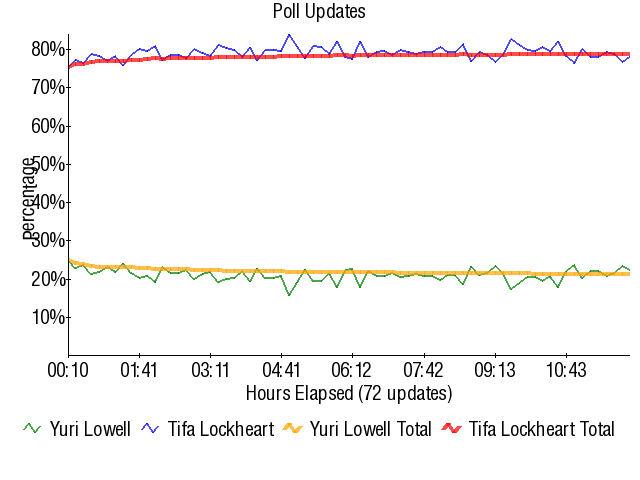 • Previous Match       • Next Match
Community content is available under
CC-BY-SA
unless otherwise noted.