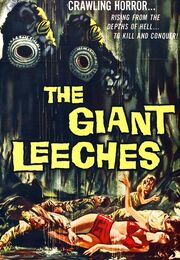 LFF, aka the Leech Fanbase Factor, is to 3-or-more way polls what SFF is to 1v1 polls in terms of impact. The basic idea is that whereas in a one-on-one situation between two characters sharing a fanbase the stronger character will make his weaker counterpart look bad, in a four way poll both characters sharing a fanbase will make each other look worse.
Here is a real-life example using two characters we know plenty about: Link and Cloud. In a 1v1 setting the result between these two the result would be:

Now let's add four more characters into the poll: Ganondorf, Zelda, Tingle, and Midna. The result would be something like this:

Cloud - 42%, Link - 41%, Ganon - 7%, Zelda - 7%, Tingle - 2%, Midna - 2%
Even though he was given four opponents he can SFF nearly to death, the small amount of support from the Zelda fanbase that those four alternatives received "leeched" enough strength away from Link to make up the sizeable gap between himself and Cloud, resulting in his second place finish.
The argument against LFF is basically, "but including non-Zelda characters would hurt Link way more!" While this is true, the point is that these new characters would also hurt Cloud way more, resulting in a win of comparable size to the original 1v1 matchup. Let's run an example using four new characters who don't share a fanbase with Link or Cloud: Snake, Dante, Ryu, and Kerrigan. That 6-way would end with this result:

Link - 26%, Cloud - 23%, Snake - 18%, Dante - 15%, Ryu - 13%, Kerrigan - 5%
Yes, not being able to SFF his opponents hurt Link badly, costing him 15 percentage points off his old total. But having to compete against something other than the Zelda fanbase hurt Cloud far worse, as he lost a full 19 percentage points, well more than enough to cost him the victory.
LFF in the 2007 Character Battle
[
edit
|
edit source
]
Round One

Round Two

Round Three

Round Four

Mario (22.24%) refuses to let Link (36.42%) SFF him as badly as he did in the Battle Royal, allowing Sephiroth (31.48%) to hold up very well against the defending champion
Round Five

Bonus Match

LFF in the 2008 Character Battle
[
edit
|
edit source
]
Round One
Round Two
Round Three
Round Four
With Link (40.28%) in the poll, Mario (21.67%) barely beats out Zack Fair (20.82%). In turn, Mario's presence (and possibly also Mega Man X's) allows Zack to avoid the doubling by Link in a third-place finish after twice managing to advance in second place while being doubled.
Round Five
Link did his usual "SFF all other Nintendo into the ground" thing as both Mario (19.56%) and Samus (16.71%) easily lost to Crono (25.28%).
Sephiroth (16.1%) provided just enough LFF to hold Cloud Strife (30.5%) below Solid Snake (30.74%), while Cloud's sucking up Sephiroth's votes in an attempt to prevent this meant Sephiroth was absolutely crushed by Kirby (22.66%).
Round Six
Crono (12.23%) getting into this match thanks to the triple-Nintendo split last round meant that Cloud Strife (26.33%) had a fellow spiky-haired Square protagonist in the poll--and another loss to Solid Snake (27.76%).
Bonus Match
With Classic Link (62.34%) sporting his Ocarina of Time look and thereby sucking up most of the "serious" Link vote, CD-i Link (16.97%) was able to take second place on the strength of his memes.
LFF in the 2013 Character Battle
[
edit
|
edit source
]
Round 1
Round 2
Round 3
Sonic lost to Mewtwo, with Bowser as the third. Of course LFF for all three having a fanbase overlap is just one of the involved factors (Pokémon was strong amidst X&Y hype, the Draven backlash made people back Mewtwo).
After his LFF upset, Vivi ends up on the wrong side of the factor, given Squall drags him down and Pokémon Trainer Red goes on.
Semifinals
Bonus
Again, no matter how high the X/Y hype is, when it's a Noble Niner (Mega Man) versus two Pokémon (Mewtwo and Pikachu) you bet on the former.
Finals
Community content is available under
CC-BY-SA
unless otherwise noted.